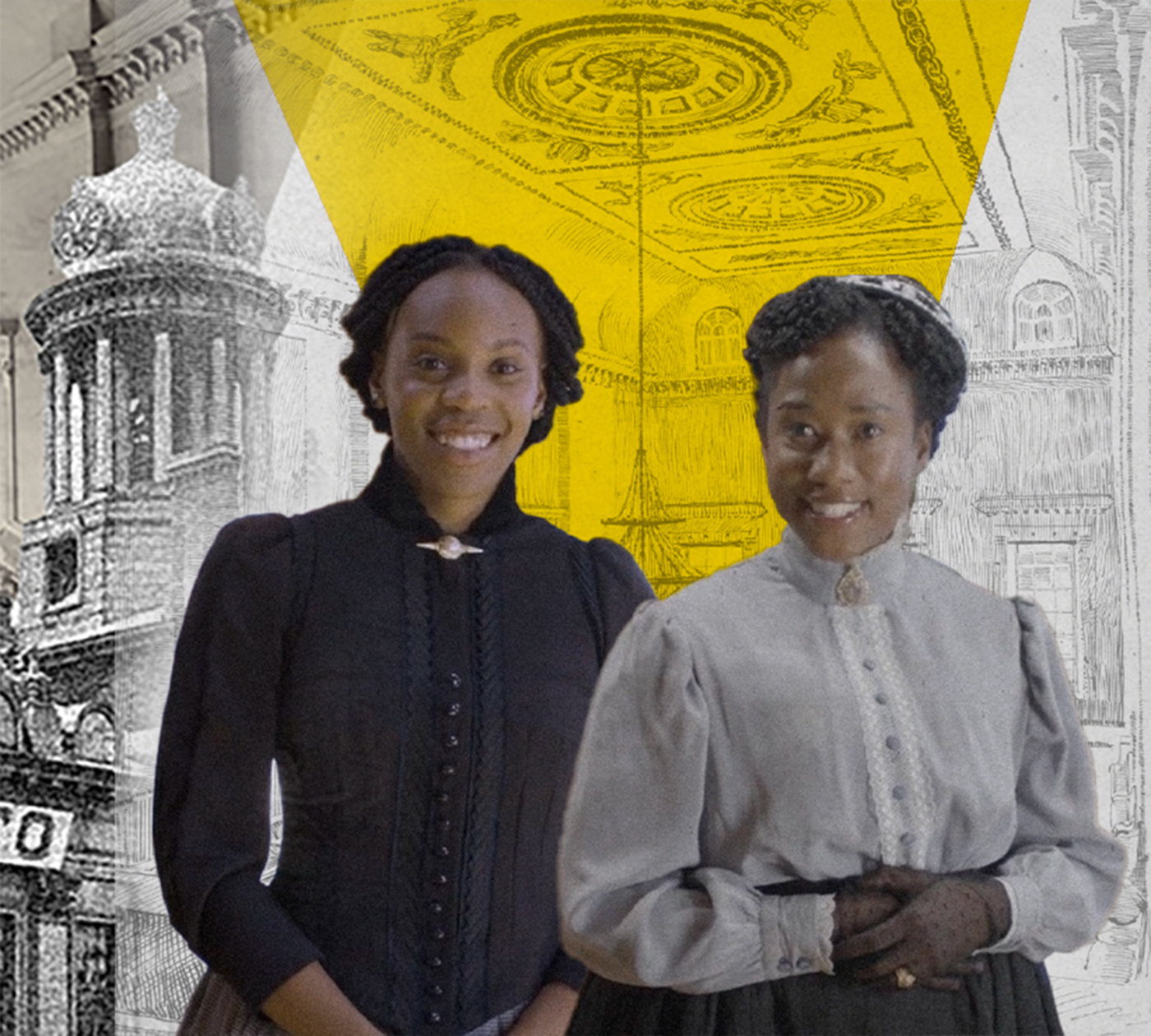 You have followed Marie, Mary Ann Shadd, and Mary Bibb to Lounge 2.
In this lounge, Mary Bibb, Mary Ann Shadd, and Marie discuss microaggressions and the role of education in securing Black futures. Watch their conversation below followed by our Keynote speech, "On Safety, Glass Ceilings and Feminism" by Dr. Naila Keleta-Mae. The event will finish with a recorded Q&A from February 17, 2022 with Natasha Henry (President, Ontario Black History Society), Luke Reece (Playwright), and Dr. Naila Keleta-Mae (Keynote Writer and Speaker), moderated by Joshua Dyer (Richmond Hill Public Library).

To re-watch the beginning of 1851: Spirit & Voice or enter the other Lounge, click the buttons below the video.
LOUNGE 3
Anthony and Frederick Douglass chat about artistic expression as a means of inspiring change.