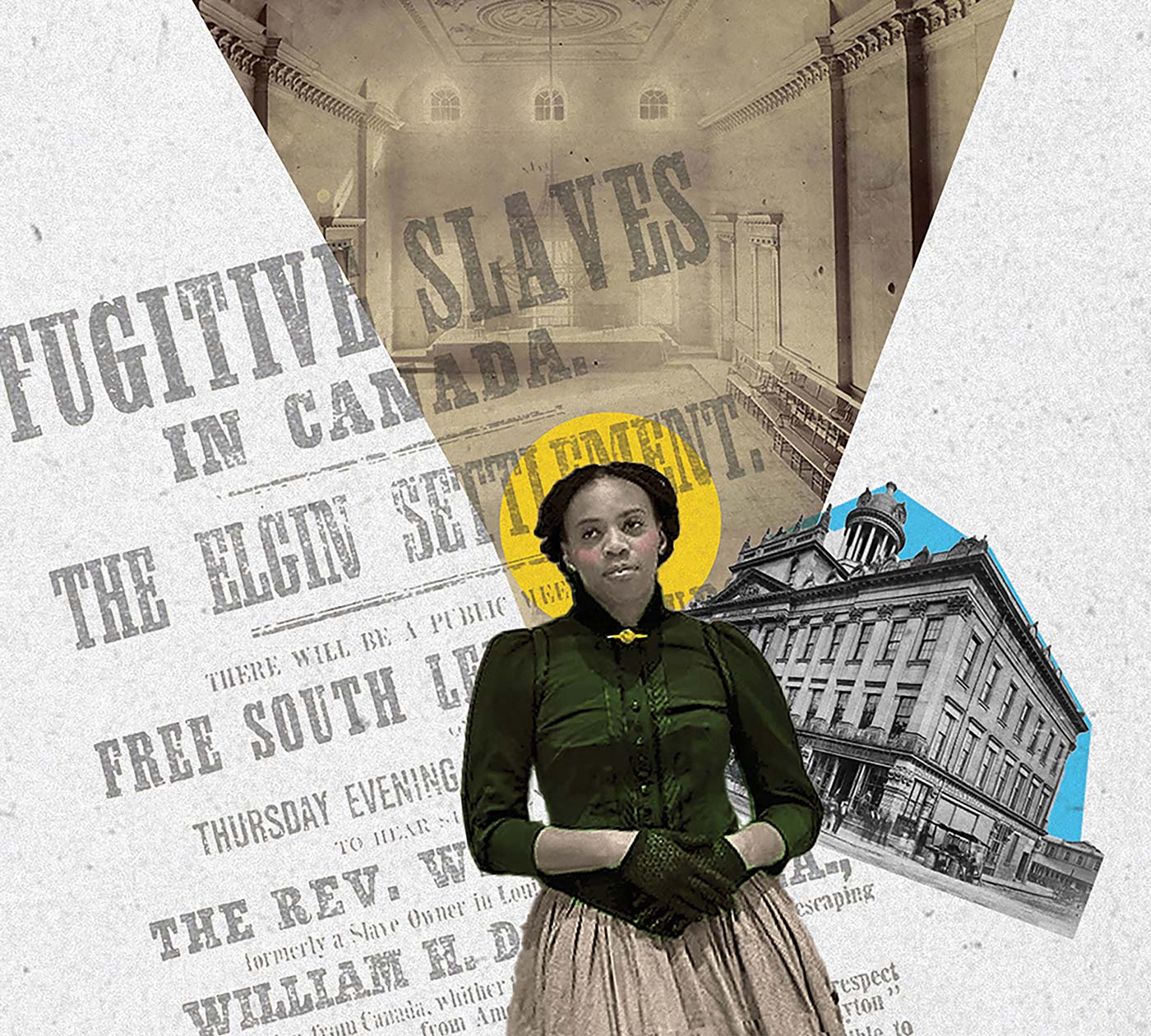 Welcome to 1851: Spirit & Voice, a theatrical revisiting of the 1851 North American Convention of Colored Freemen.
Step into the world of a fictionalized digital conference, where Marie and Anthony host a retrospective look at the gathering of 19th century abolitionists in Toronto, when their event is crashed by ghosts of conventions past. Together they grapple with the way history has been written, as well as issues that affect Black lives today.

Prior to watching the event, you can explore the pages below to meet the speakers (past and present), look back at the 1851 convention, gain context on key historical moments, and more!
Explore the pages below to learn more!