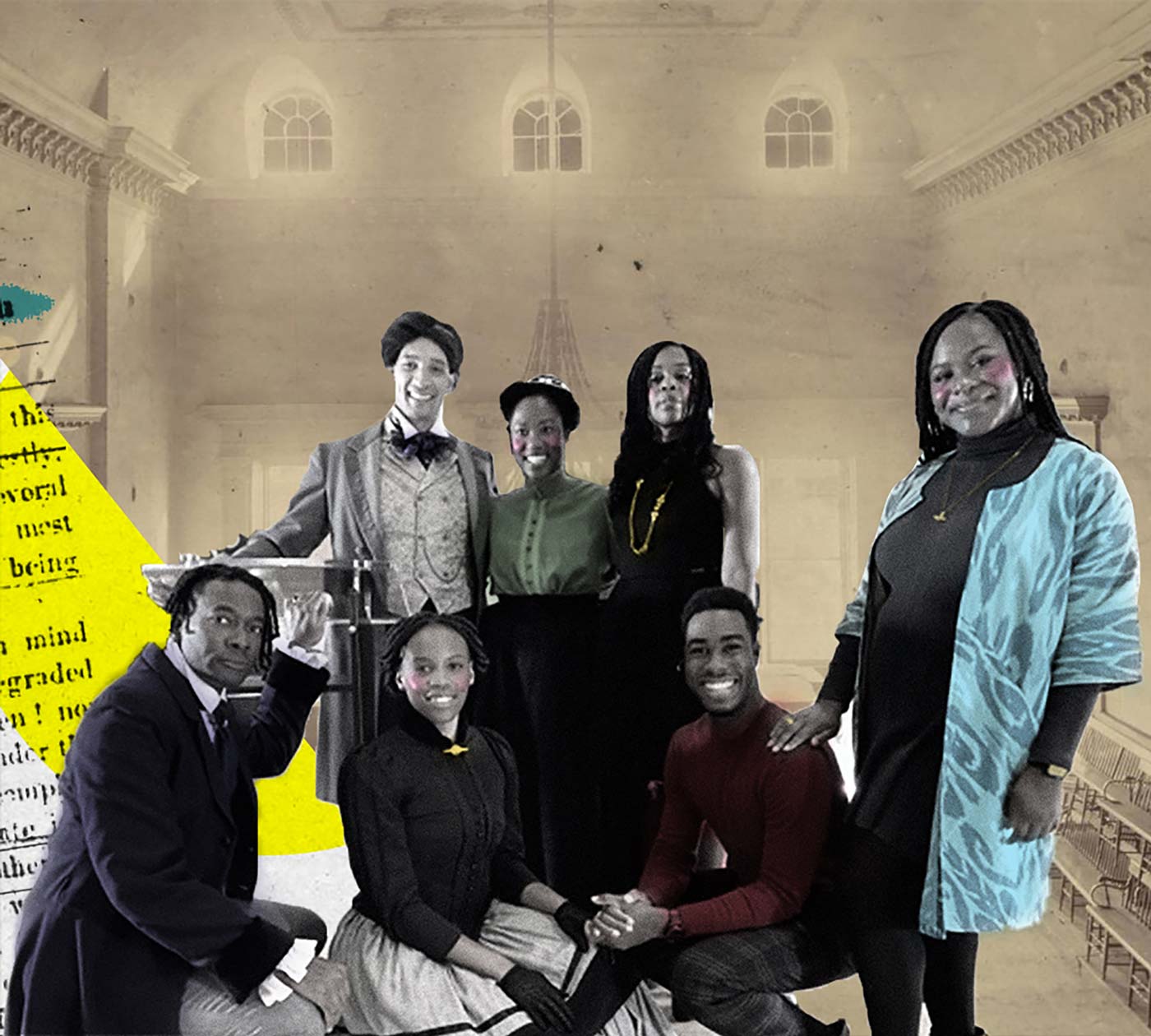 1851 was conceived and created by: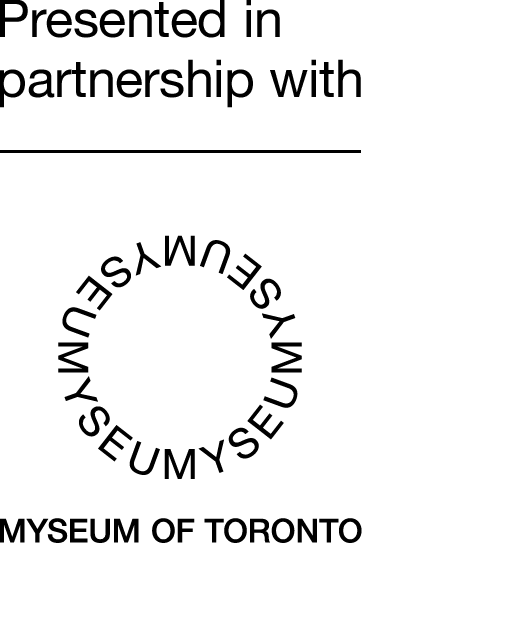 Myseum of Toronto
Myseum is your Toronto museum. Our engaging programs and experiences showcase the history, spaces, culture(s), architecture, and the people, that represent Toronto's unique place in the world.
Myseum Credits:
Heidi Reitmaier, Executive Director
Paula Hughes, Interim Executive Director
Nadine Villasin Feldman, Director of Programming 
Kathleen Lew, Research & Programming Coordinator 
Nathan Heuvingh, Curatorial & Programming Lead 
Sarah Tumaliuan, Festival & Programming Coordinator 
Joshua Dyer, Director of Marketing
Byron Kent Wong, Creative Strategy
Davin Henson, Production Lead
Zambrine Saeed, Marketing Coordinator & Jr. Graphic Designer
Chloé Houde, Digital Content Coordinator
Na'ama Freeman, Administrative Assistant
Dawn Ellis-Mobbs, Education Lead
Jashen Edwards, Education Consultant
Kendra Thompson, Public Relations

Soulpepper Theatre Company
Located in its multi-venue home, the Young Centre for the Performing Arts in Toronto's Distillery Historic District, Soulpepper is Canada's leading artist-driven theatre company. We believe that vital stories can connect us all and that they can motivate us toward social change. Soulpepper traditionally produces a year-round season of over 500 events, and plays a civic role in our community through free education programs, Community Conversations, artist training, and environmental sustainability initiatives. Soulpepper strives to ensure theatre is accessible to all by offering ASL interpretation, Relaxed Performances, as well as free tickets to frontline workers and those under 25 years old. Throughout the pandemic, Soulpepper has adapted to digital platforms offering over 50 hours of free shareable content, including play readings, workshops, interviews, and concerts.
Soulpepper Credits:
Maricris Rivera, Producer
Mimi Warshaw, Producer
Jonathan Heppner, Executive Producer
Weyni Mengesha, Artistic Director
Emma Stenning, Executive Director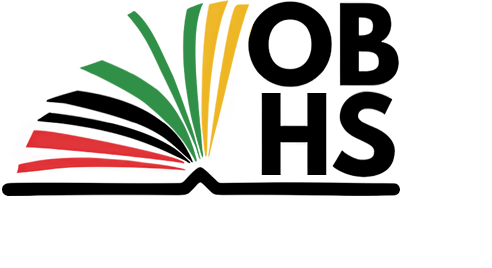 Ontario Black History Society
Founded in 1978, the Ontario Black History Society (OBHS) is dedicated to the study, preservation and promotion of Black History and Heritage.
Ontario Black History Society Credits:
Natasha Henry, Historical Consultant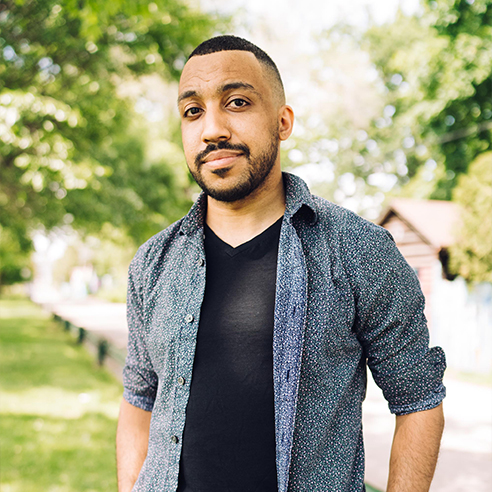 Luke Reece
Playwright
Luke Reece is an award-winning spoken word poet, theatre producer and playwright, recently appointed as Soulpepper's Associate Artistic Director. Through his work as an educator and artistic leader within the national arts community, he advocates for engaging and nuanced storytelling that challenges Canadian audiences. He is one of Toronto's most decorated slam poets, and has represented the country internationally. In 2021 Luke was included in York University's inaugural Top 30 Changemakers Under 30 list.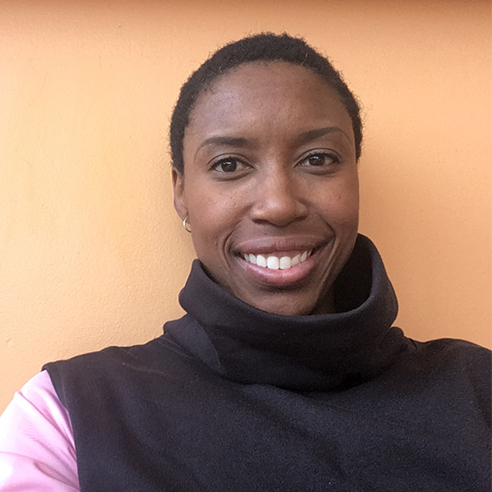 Lisa Karen Cox
Director, Talent + Creative
A graduate of Concordia University's Interdisciplinary Studies program, Lisa Karen Cox relishes work that combines music, movement and heightened language. Often playing men and other mythical creatures, credits include: Flo in Now You See Her (Quote/Unquote Collective/WhyNotTheatre/Nightwood); The Penelopiad (Royal Shakespeare Co/NAC); Brutus in Julius Caesar (Spur-of-the-Moment Shakespeare), and 2 seasons at the Stratford Festival of Canada. Lisa was also the Assistant Director for We Are Proud to Present…(Theatre Centre), and Salt-Water Moon (Factory Theatre), and the Associate Director for Why Not Theatre's Like Mother, Like Daughter. Most recently, as a director, Lisa worked Anna Karenina for UTM/Sheridan and Beyere in Obsidian Theatre's 21 Black Futures.
Lisa is also a Board member for Theatre Direct, a Steering Committee member for Balancing Act (a caregiving and performing initiative) and an Assistant Professor at Ryerson University.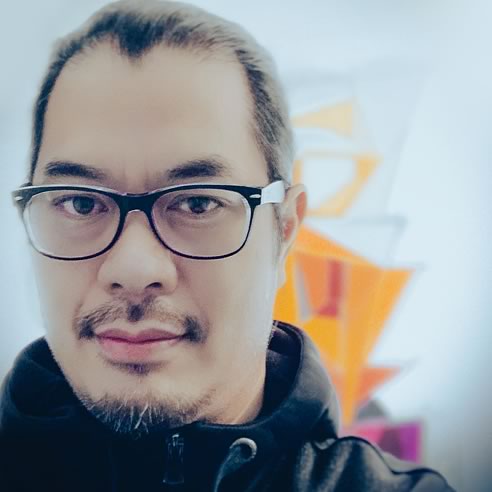 Byron Kent Wong
Co-Director
Byron Kent Wong helps to tell stories. As a creative strategist and producer, he created Iron Bay Media to encourage unique collaboration between educators, film makers, musicians, immersive + interactive designers, community-leaders, artists, and storytellers through strategic, artistic and event development.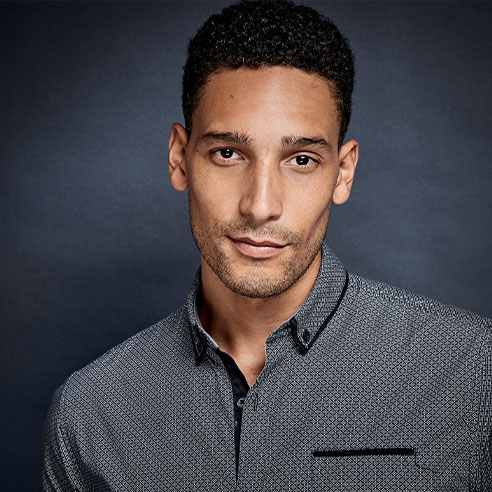 Kaleb Alexander
Frederick Douglass
Kaleb Alexander was born in Thunder Bay Ontario and grew up in both Toronto and Thunder Bay Soulpepper 2021: 1851: 170 Years Later Other Theatre: Trouble in Mind (Shaw Festival), Alphonse (Theaturtle), Passover (Obsidian Theatre), All's Well That End's Well (Canadian Stage), Adventure's of a black girl in search of God (The Centaur, Black Theatre Workshop, NAC) Film & Television: Cabin Connection (Hallmark), Death She Wrote (CTV), Rulebook of Love (Hallmark), The Other Half (Motel pictures), The Strain (FX)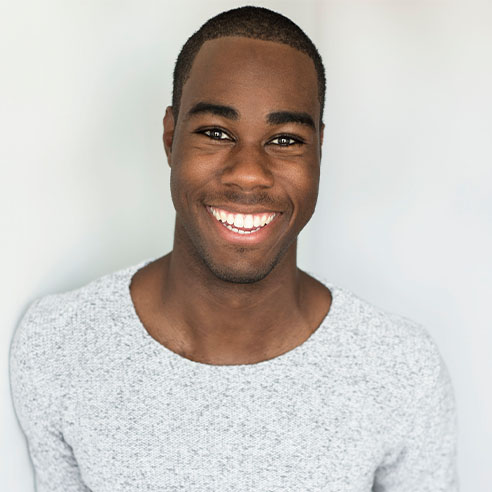 Cameron Grant
Anthony
Cameron is a Brampton based actor and theatre creator. A graduate of the Theatre and Drama Studies program at Sheridan College and the University of Toronto Mississauga, some of his recent credits include Serving Elizabeth (Stratford Festival) 4 seasons at the Shaw Festival,Happy Birthday Baby J (Shadow Theatre); as well as productions with Talk Is Free Theatre, Theatre Animal, Theatre Erindale, Secret Shakespeare Series, Canadian Rep Theatre and Clay and Paper Theatre. Some of his other creative work includes assistant directing Theatre Eridale's cecil hotel and Factory Theatre's director's training program, Factory Foreman. As a playwright, Cameron's first play Meet Chloe: a play that explores the challenges Black students face in the education system and the lack of Black curriculum content in the study of Canadian History, received its premiere at Carousel Players in the fall of 2021.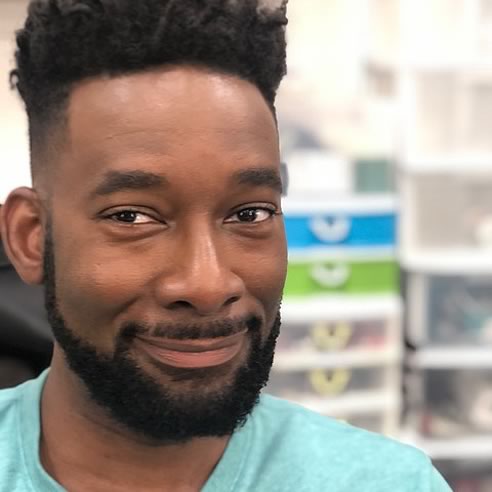 Daren A. Herbert
Henry Bibb
Daren is a stage and screen artist whose love for acting continues to grow.
Recent television appearances include recurring roles on CBC series Kim's Convenience and Pretty Hard Cases.
His theatre work includes Dora and Toronto Theatre Critics Award winning roles in The Brothers Size and Jesus Hopped the A Train at Soulpepper as well as The Wild Party with The Musical Stage Co.
Daren has practiced at LS&Co. Studios + Gracemoon Arts Company for over a decade under the mentorship of Michele Lonsdale Smith. He serves as an artist liaison for The Black Pledge Collective and is a Musical Stage Co. board member.
Daren has also earned an MFA in Drama at The University of California, Irvine and a BFA in Theatre Arts from The University of the Arts in Philadelphia.
#allblacklivesmatter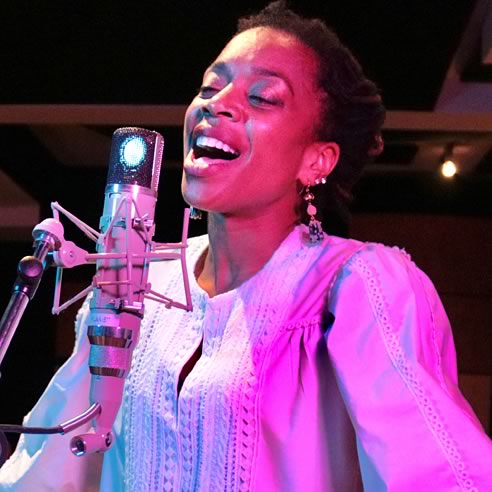 Dr. Naila Keleta-Mae
Keynote Writer and Speaker
Dr. Naila Keleta-Mae is an Associate Professor Arts with expertise in race, gender and performance and an artist who works in theatre, literature and music. Her scholarship has been published in journals including Theatre Research in Canada; Atlantis: Critical Studies in Gender, Culture & Social Justice; and Girlhood Studies: An Interdisciplinary Journal and books including bestseller Until We Are Free: Reflections on Black Lives Matter in Canada (2020); and award-winning Performance Studies in Canada (2017). Her music albums are: Fire Woman (2020); Bloom (2009) and Free Dome: South Africa (2001); and her plays are What We Deserve (2020), No Knowledge College (2005); and Stuck (2001). Dr. Keleta-Mae has commentated for outlets including the BBC, CBC, BBN, CTV, The Canadian Press, The National Post and The Fader. One of her articles was one of the most read stories for a week across Vice Network's Noisey websites in 15 countries (2016) and another one broke The Globe and Mail's opinion section record for most shares (2015). Her research on blackness and freedom is funded by the Ontario Ministry of Colleges and Universities, the Social Sciences and Humanities Research Council of Canada and the University of Waterloo. She is Subject Editor of Black Theatre and Performance for the Routledge Performance Archive and Co-Editor of Theatre Research In Canada/Recherches théâtrales au Canada.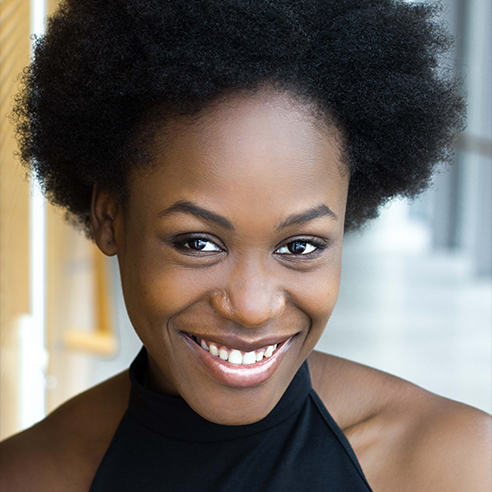 Emerjade Simms
Marie
Emerjade Simms is a Jamaican-Canadian artist and storyteller based in Toronto. SOULPEPPER 2021: 1851: 170 Years Later. FOR SOULPEPPER: Peter Pan (in association with Bad Hats Theatre)(2019-2020). OTHER THEATRE: 21 Black Futures (Obsidian/CBC); School Girls; Or, The African Mean Girls Play* (Obsidian/Nightwood); Wounded Soldiers (4th Line); The Bird Killer (Let Me In). *Dora Award for Outstanding Production FILM & TELEVISION: Forbidden, Fear Thy Neighbor, See No Evil and Paranormal 911. OTHER: Emerjade enjoys napping in her downtime and thanks her mom for everything.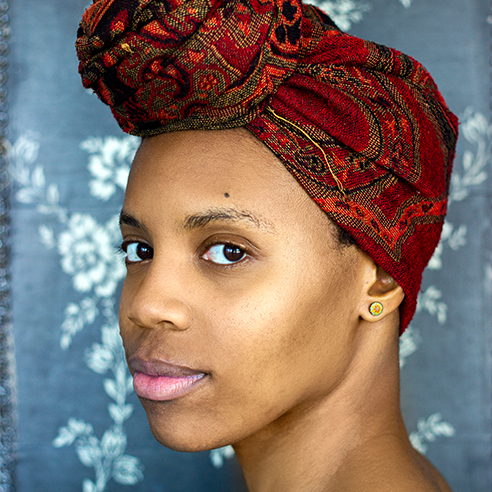 Amaka Umeh
Mary Ann Shadd Cary
Amaka Umeh was born and raised in Lagos, Nigeria. SOULPEPPER 2021: 1851 – 150 Years Later. FOR SOULPEPPER: Death and the King's Horseman (2021). OTHER THEATRE: A Midsummer Night's Dream (Stratford Festival); The Wolves (Howland Company/Crow's); A Christmas Carol (Grand Theatre); James and the Giant Peach (Young People's Theatre). OTHER: In 2019, Amaka received a Dora Mavor Moore Award for Outstanding Performance in a Featured Role for The Wolves.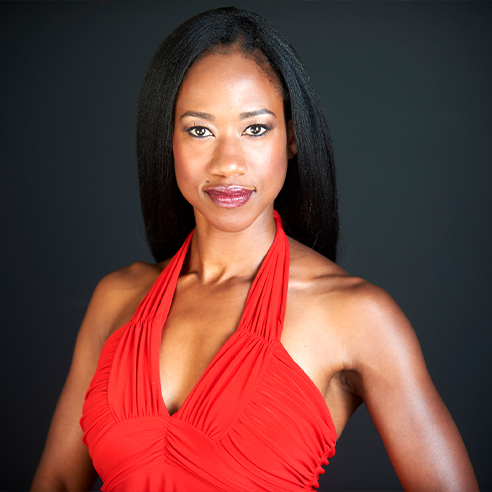 Sophia Walker
Mary Bibb
Sophia Walker is a Ryerson University Theatre Graduate, Alum of the Canadian Film Centre's CBC Actor's Conservatory and an award Winning Actor. Her recent Theatre credits include: Lady Gertrude in An Ideal Husband, Calpurnia in To Kill A Mockingbird, Mistress Ford in The Merry Wives of Windsor and Sybil in Private Lives, The Bridge (2b/Neptune Theatre), Blood Wedding, Jitters, The Heidi Chronicles (Soulpepper) ; Mary in Mary's Wedding ( The Blyth Festival); Salima in the Dora Award-Winning Ruined (Obsidian Theatre). Walker has spent the last 11 seasons performing at The Stratford Shakespeare Festival, where she was part of The Birmingham Conservatory for Classical Theatre. Film/TV: Aisha Baker ( recurring on FX Y The Last Man), Catarina Loss(recurring) on Shadowhunters, Murdoch Mysteries, Carter files, In the Dark, Carmilla: The Movie, How to Buy a Baby, Vanessa in The Divide (AMC), Happy One Year( Temple Street/City Life), 12 Monkeys, Designated Survivor, Black Cop, Guilty Party (Miniseries). Mary Savidge, Michael Mawson, Jean A Chalmers and The Richard Monette 2019 Travel Grant, 2012 Dora (ensemble) Other: Love to my Family and Gil!

ZERO11ZERO
ZERO11ZERO is a company dedicated to the convergence of motion media, new media, artist development, music, publishing and creative strategy.

Iron Bay Media
Iron Bay Media is an award winning and Emmy-nominated creative team dedicated to innovative thinking, messaging, solutions and end-to-end creative deployment.
Stage Crew
Kat Chin, Stage Manager 
Rachel Forbes, Costume Designer 
Lisa Nighswander, Head of Props 
Des'ree Gray, Wardrobe and Set Dec Assistant
Alessia Urbani, Wardrobe Assistant
Jaelynn Brooks, Assistant to the Lisa Cox
Film Crew
Byron Kent Wong, Director/Producer
Sabre Dane, Director of Photography
Kate Latimer, Producer
Elise Bailey, Associate Producer 
Domenique Arnold, 1st AD, Production Coordinator
James Hellyer, 1st AC / Tech Lead
Alex McFarland, 2nd AC / Camera Operator
Robert Mason, Audio
Grace Dao Mun, Camera Operator
Celeste Morton, HMU
Hadissa Asim, HMU Assistant
Shang Wong, PA
Elliot Jannetta, PA
Riel Flack, PA

POST by ZERO11ZERO
With Kate Latimer, Domenique Arnold & Robert Mason.
Actors, Read Through and Rehearsals
Andre Sills
Sébastien Heins
Patrice Goodman
Arlene Duncan
Lead Support
The Estate of Mary Ann Marshall
Lead Funding
We acknowledge the support of the Canada Council for the Arts.
Additional Funding
Government of Ontario
Government of Canada

Myseum is made possible by the generous support of Diane Blake and Stephen Smith.
Special Thanks
Katy Mountain
Riaz Charania
Myseum Board of Directors:
Diane Blake, Founder, Board Chair
Ian Bandeen, Founding Director
Jesse Barke, Director
Ken Greenberg, Director
Adam Kahan, Director
Maureen Marshall, Founding Director
Ruth A. Mora, Director
Richard Mozer, Director
Graham Ross, Director
Taslim Somani, Director