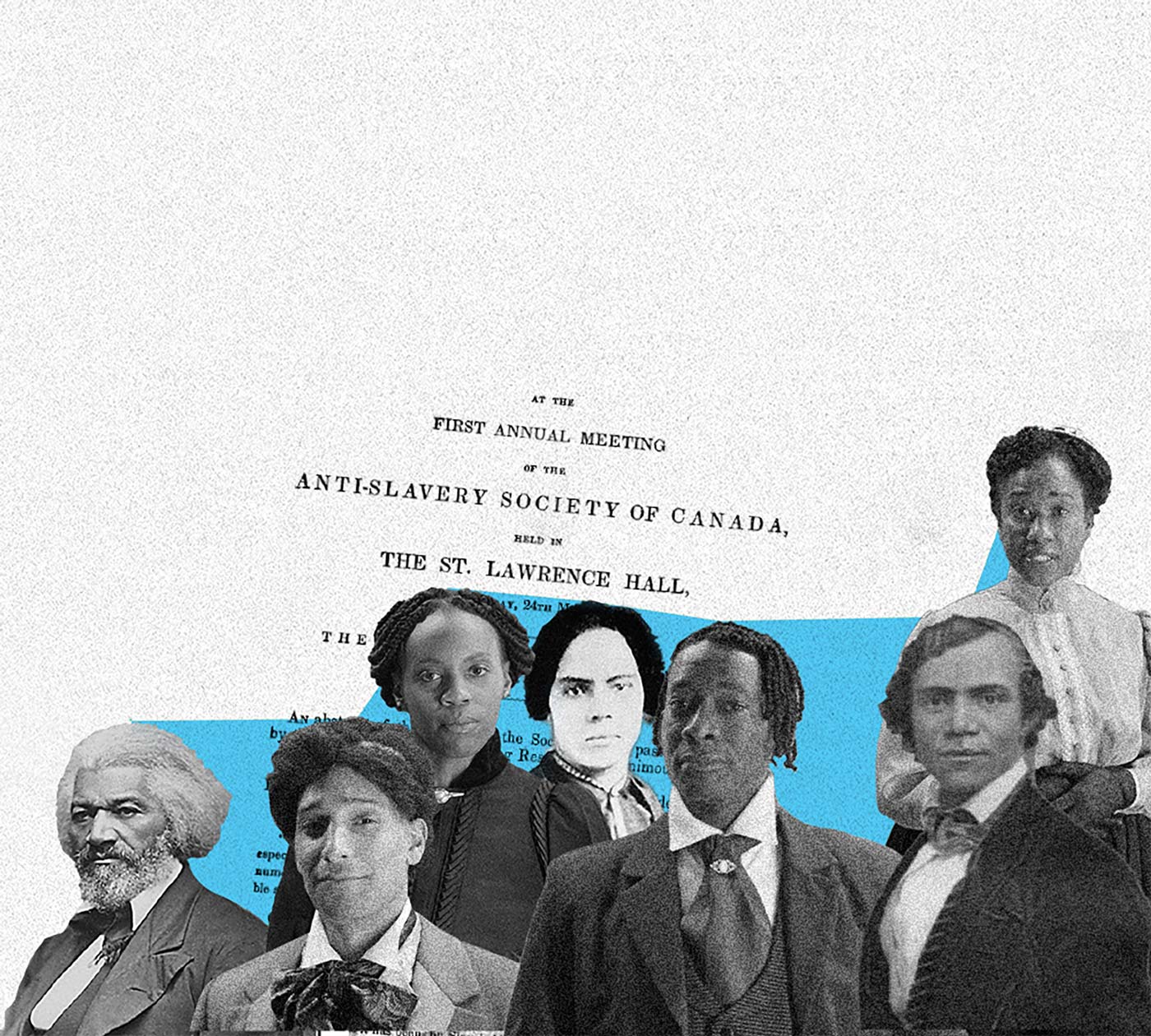 Henry Bibb
Henry Bibb (1815-1854) was an abolitionist, author, lecturer, and journalist.
Born into slavery in Kentucky, Henry Bibb eventually escaped and joined the Anti-Slavery movement, travelling across the States to lecture. In 1850 the Fugitive Slave Act was passed, which increased the danger to Henry and his wife, Mary Bibb. The Bibbs migrated to Canada and settled in Sandwich (present day Windsor, Ontario), where Henry and Mary began publishing the first Black newspaper in Canada, the Voice of the Fugitive.
Henry Bibb was a member of the Anti-Slavery Society of Canada and was the President of the North American Convention of Colored Freemen.
Mary Bibb
Mary Elizabeth Bibb (1820–1877) was an American-born educator and abolitionist leader. She is considered by some to be the first woman Black journalist in Canada.
Mary Bibb was born free in Rhode Island, and attended Massachusetts State Normal School to train to be a teacher. She was active in the abolitionist movement and met Henry Bibb at an abolitionist event in 1847. Together, they moved to Sandwich and started the Voice of the Fugitive newspaper and ran the Refugee Home Society. Mary Bibb continued to be an active educator in Canada West and later operated a retail store.
Mary Bibb was not officially recorded to be at the North American Convention of Colored Freemen; however, it is highly likely she was in attendance and was involved in the Convention's planning.
Frederick Douglass
Frederick Douglass (1818-1895) was an American abolitionist, social reformer, orator, writer, and statesman.
Frederick Douglass was born into slavery in Maryland, U.S. After escaping slavery he moved to New York and became involved in the abolition movement. Frederick Douglass became known as an orator and writer who shared his experiences with slavery. He was involved in the women's rights movement and the Underground Railroad. Following the Civil War, Frederick Douglass moved to Washington and held multiple positions in office. He was the most photographed American man of the 19th century.
Frederick Douglass did not attend the North American Convention of Colored Freemen. He spoke at St. Lawrence Hall in April of the same year, one of the multiple lectures leading up to the Convention organized by the Anti-Slavery Society of Canada.
Mary Ann Shadd Cary
Mary Ann Shadd Cary (1823-1893) was an educator, abolitionist, author, publisher, and journalist.
Born free in Delaware, Mary Ann Shadd Cary continued the activism of her parents who lived in a safe house along the Underground Railroad. Mary Ann Shadd Cary was the first woman in Canada known to have published a newspaper, The Provincial Freeman. She also established a racially integrated school for Black refugees in Sandwich. During the Civil War, Mary Ann Shadd Cary was a recruitment agent for the union army. Mary Ann Shadd Cary was recognized as a Person of National Historic Significance by the Government of Canada in 1994.
It was at the North American Convention of Colored Freemen that Mary Ann Shadd Cary was convinced to move to Canada West.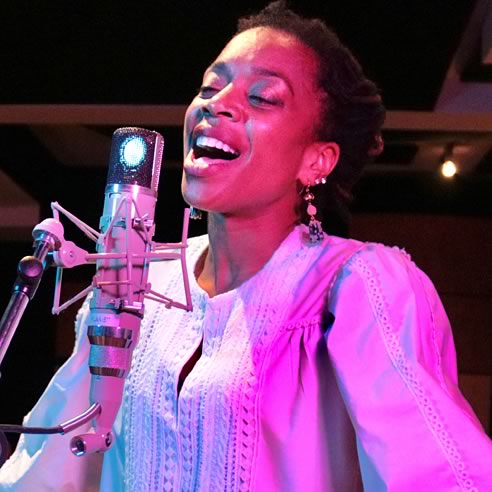 Dr. Naila Keleta-Mae
Keynote Speaker and Q&A
Dr. Naila Keleta-Mae is an Associate Professor Arts with expertise in race, gender and performance and an artist who works in theatre, literature and music. Her scholarship has been published in journals including Theatre Research in Canada; Atlantis: Critical Studies in Gender, Culture & Social Justice; and Girlhood Studies: An Interdisciplinary Journal and books including bestseller Until We Are Free: Reflections on Black Lives Matter in Canada (2020); and award-winning Performance Studies in Canada (2017). Her music albums are: Fire Woman (2020); Bloom (2009) and Free Dome: South Africa (2001); and her plays are What We Deserve (2020), No Knowledge College (2005); and Stuck (2001). Dr. Keleta-Mae has commentated for outlets including the BBC, CBC, BBN, CTV, The Canadian Press, The National Post and The Fader. One of her articles was one of the most read stories for a week across Vice Network's Noisey websites in 15 countries (2016) and another one broke The Globe and Mail's opinion section record for most shares (2015). Her research on blackness and freedom is funded by the Ontario Ministry of Colleges and Universities, the Social Sciences and Humanities Research Council of Canada and the University of Waterloo. She is Subject Editor of Black Theatre and Performance for the Routledge Performance Archive and Co-Editor of Theatre Research In Canada/Recherches théâtrales au Canada.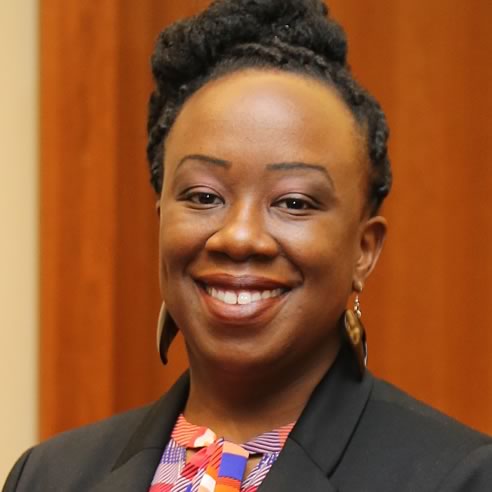 Natasha Henry
Q&A
Natasha Henry is a historian and educator. She is a PhD candidate in the Department of History at York University. The 2018 Vanier Scholar is researching the enslavement of African people in early Ontario. Natasha is the president of the Ontario Black History Society. Her publications include Emancipation Day: Celebrating Freedom in Canada (June 2010), Talking about Freedom: Celebrating Freedom in Canada (2012), a number of youth-focused titles, and several entries for the Canadian Encyclopedia on African Canadian history. Through her various professional, academic, and community roles, Natasha's work is grounded in her commitment to research, collect, preserve, and disseminate the histories Black Canadians.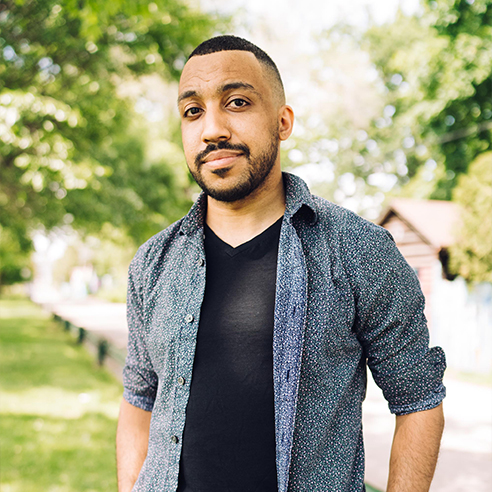 Luke Reece
Q&A
Luke Reece is an award-winning spoken word poet, theatre producer and playwright, recently appointed as Soulpepper's Associate Artistic Director. Through his work as an educator and artistic leader within the national arts community, he advocates for engaging and nuanced storytelling that challenges Canadian audiences. He is one of Toronto's most decorated slam poets, and has represented the country internationally. In 2021 Luke was included in York University's inaugural Top 30 Changemakers Under 30 list.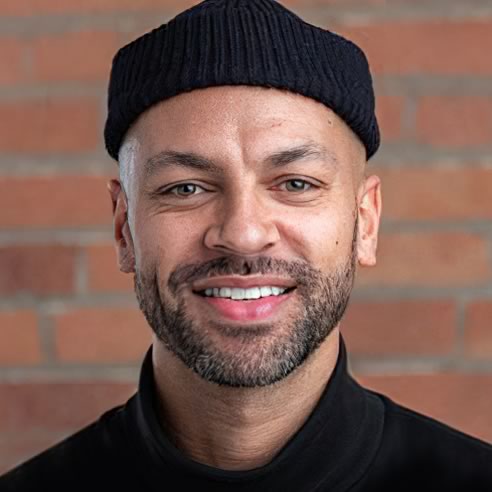 Joshua Dyer
Q&A Moderator
Josh is a seasoned marketing professional who started his marketing/communications career as a student working on electoral campaigns for Antonio Villarigosa in 2005 followed by Barack Obama in 2008.
After completing his studies, Josh served in a variety of communications roles with the Canadian federal government, where he developed national campaigns as well as digital and social media strategies for the likes of Elections Canada, Citizenship & Immigration Canada, before joining Myseum of Toronto as Director of Marketing in 2016.
Josh is currently the Director of Content & Strategy Delivery at Richmond Hill Public Library and serves on the Board of Directors at Black Artists Networks in Dialogue.